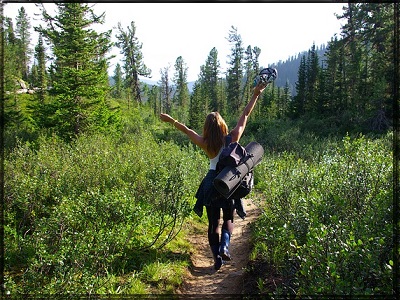 The inability to find your passion is probably rooted in the times when adults interfered with your play choices when you were a child, or they pushed you in a specific direction you did not choose for yourself.
It's easy for your passion compass' magnetic needle to be diverted into living out a purpose that was pushed at you.
Many people don't realize their misdirection until they hit mid-life and wake up one morning wondering what happened to their passion.
Too much unhappiness is created by people living a life based on the expectations placed on them rather than living life on passionate purpose and going against traditions to feed the heart and soul.
Are you stuck in the place of wondering how to find your passion in life?
Luckily, there are fantastic books out there on the subject of living your passions, but you must be open to completing the exercises they demand–no matter how silly they seem or how uncomfortable they make you feel. To get back to the core of who you once were is a process and the exercises outlined in these books are a guide back to that person, that child, who did once have a passion.
8 Books to Find Your Passion:
1. The 5 Second Rule by Mel Robbins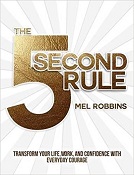 Mel Robbins is an award-winning CNN on-air commentator and op-ed writer, a contributing editor to SUCCESS Magazine, best-selling author and one of the most sought-after keynote speakers in America. She began her career as a criminal defense attorney in New York City, then launched and sold several companies and hosted TV and radio programs for A&E and CNN. Now that she's no longer arguing "reasonable doubt" inside the courtroom, she's teaching leaders inside the world's leading brands how to break the habit of self-doubt and build the habits of confidence and courage at work and in life. Using the science of habits, interesting stories and surprising facts from some of the most famous moments in history, art, and business, Mel Robbins will explain the power of a "push moment." Then, she'll give you one simple tool you can use to become your most fabulous self.
2. I Could Do Anything If I Only Knew What It Was by Barbara Sher

Barbara Sher is a business owner, career counselor, and best-selling author of seven books, each of which provides a down-to-earth, nuts-and-bolts method for uncovering natural talent, pinpointing goals and turning dreams into reality. She has often been named the "godmother of life coaching" by the media and her many fans. Barbara has presented seminars and workshops throughout the world to universities, professional organizations, Fortune 100 corporations, and federal and state government agencies. She has been called "a stand-up comic with a message" and "the best speaker we have ever seen," in evaluations. Joining forces with public television, she has also created five hour-long special PBS programs that continue to air in cities around the U.S.
3. Callings by Gregg Michael Levoy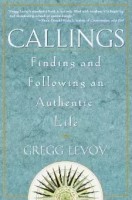 Another great book by Gregg Levoy, written in 1998 and still resonates today. Gregg is a former adjunct professor of journalism at the University of New Mexico, former columnist and reporter for USA Today and the Cincinnati Enquirer, and author of This Business of Writing (Writer's Digest Books). He has written for the New York Times Magazine, Washington Post, Omni, Psychology Today, Christian Science Monitor, Reader's Digest, and many others, as well as for corporate, promotional and television projects. Levoy is a former "behavioral specialist" at USA Today and a regular blogger for Psychology Today. He typically travels to lecture so take in one of his fantastic workshops if he comes to your area!
4. Do What You Are by Paul D. Tieger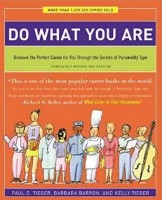 Paul D. Tieger is an internationally recognized expert in Personality Type. The Founder and first Director of The New England Type Institute, Paul has personally trained thousands of managers, team leaders, HR professionals, career consultants, psychologists, attorneys, and educators. Paul pioneered the application of Personality Type as a tool to assist trial attorneys in selecting and communicating with jurors and has worked on dozens of high-profile civil and criminal cases. Paul holds degrees in Psychology and Organizational Behavior.
5. Inspired by the Passion Test: The #1 Tool for Discovering Your Passion and Purpose by Janet and Chris Attwood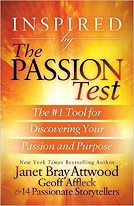 Can a simple test change a person's life? Through their 2008 New York Times bestseller The Passion Test, Janet Bray Attwood, and Chris Attwood have inspired thousands to shape their lives by discovering their passions and living according to what matters most to them. What does a passionate life genuinely look like and how is it achieved? Based on the incredible success of The New York Times bestseller, The Passion Test: The Effortless Path to Discovering Your Life Purpose, co-author Janet Bray Attwood continues to share the secret to living a passionate life. Inspired by the Passion Test is an emotional anthology of real stories of personal transformation from people whose lives have been directly affected by this powerful yet straightforward step-by-step process. It will uplift your spirit and give you tools, advice, and inspiration.
6. The Crossroads of Should and Must: Find and Follow Your Passion by Elle Luna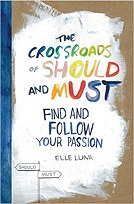 Who hasn't asked the question "How can I find and follow my true calling?" Elle Luna frames this moment as "standing at the crossroads of Should and Must." "Should" is what we feel we ought to be doing, or what is expected of us. "Must" is the thing we dream of doing, our heart's desire. And it was her journey that inspired Elle Luna to write a brief online manifesto that, in a few short months, has touched hundreds of thousands of people who've read it or heard Elle speak on the topic. Now Ms. Luna expands her ideas into an inspirational, highly visual gift book for every recent graduate, every artist, every seeker, every career changer. Presented in four chapters—The Crossroads, The Origin of Should, Must, and The Return—inspired by the hero's journey outlined by Joseph Campbell, The Crossroads of Should and Must guides us from the small moment, discovering our Must, to the big moment—actually doing something about it, and returning to share our new gifts with the world.
7. Start Where You Are: A Journal for Self-Exploration by Meera Lee Patel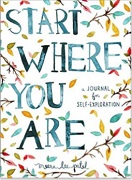 Meera Lee Patel is a self-taught artist raised by the New Jersey shore, where she swam the bright waters and climbed cherry blossom trees until she grew old enough to draw them. Her illustrations are inspired by the magical mysteries of nature, the quiet stories that lace through everyday life, and the bold colors of her native India. Featuring inspiring quotes from writers, artists, and other visionaries paired with open-ended questions and prompts, with plenty of room for writing and reflecting, this appealing full-color book will make a perfect gift and keepsake as well as being a powerful tool for positive change.
8. Find Your Dream by Catherine Hughes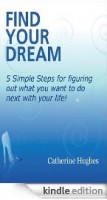 I put together a small pdf guide with tests on how to find your dream or your passion.
This guide is a collection of everything I've learned on pinning down what it is that you love to do in a simple format for you to work through.
Sort of a passion workbook so to speak. It needs to be printed out to work through the steps in the process.
---
People will argue that you can't find your life passions in a book and I beg to differ. Finding your passion entails the same process of embarking on a dream journey.
First, you need to gather information, and then you need to put that knowledge to work.  If you are not willing to work through the tests and inquiries in most of these ebooks mentioned above, then you won't take the necessary steps to try something new and get out of your comfort zone.
Doing something you love will make you feel good while taking the first step may make you feel miserable.
It's because people hate change and any new way of being is going to bring up resistance from you.  The same is true of going after your dream–there are times you will question your insanity and dislike certain parts of it.
Making yourself work through the processes outlined in any one of these books takes your thoughts out of your head. Solely focusing on what you might want to do and putting it down on paper or in a journal can help you see where you are holding yourself back.
Finding your passion may be the most natural part of reading these books if you are willing to play archaeologist to your thoughts and feelings about changing your life, but the real test is getting up and going out your door to create it.