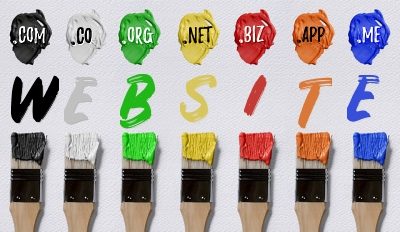 Whenever I travel, I'm still amazed to find businesses listed in Google who do not have a website. The owners rely on a Google local listing, a Yelp listing, or a Facebook Page for their Internet presence. Many small business owners still believe that managing a website is difficult and too much to learn and manage.
But really, it's never been easier to set up a professional-looking business website or blog.
Most all hosting companies offer some type of website builder included in their hosting plans and there are simple CMS interfaces owners can use like WordPress. There are also companies like Squarespace, Weebly, and Wix dedicated to delivering what a business owner needs to easily set up a website for a monthly fee.
If you are looking where to go to set up a business website, here's some of what's available.
Shared and Dedicated Hosting Providers
A website hosting service is a form of Internet hosting service that supports websites by making them available for the world to see and interact with on the Internet. Here are six of the better shared hosting providers:
• A2 Hosting
A2 Hosting is good for small-to-medium size companies. They are known for their server uptimes and great customer service. You can read more about them at PC Magazine's review here.
• A Small Orange
A Small Orange is perfect for a single entrepreneur or someone starting a small business who needs a simple website coupled with a cheap hosting plan. You can read more about them at PC Magazine's review here.
• DreamHost
Dreamhost is my hosting service provider and I love their service! I feel their hosting is for more experienced businesses and business owners and their VPS can handle large traffic websites. You can read why PC Magazine chooses DreamHost as their Editor's Choice for web hosts here.
• Hostgator
Hostgator is a good web hosting company if you are on a tight budget and just starting out building and managing your business or personal website. Hostgator's easy-to-use site-building software is perfect for novice entrepreneurs. You can read more about them at PC Magazine's review here.
• InMotion Hosting
InMotion is a great hosting company for websites built on the WordPress CMS. They offer plans that allow an unlimited number of websites, disk space, and monthly data transfers which is great for bloated WordPress websites, especially ones that are image-heavy. You can read more about them at PC Magazine's review here.
• SiteGround
Siteground is known for their customer service and their clear understanding of WordPress CMS. If you are an entrepreneur or business with a website built on WordPress and you believe you may need serious hand-holding and super responsive tech support, then Siteground may be for you. I find their plans a little limiting for me and my sites, but I know a lot of WordPress users love this hosting company. You can read PC Magazine's review of them here.
A website builder is a medium or interface that allows users to build websites, e-commerce websites and blogs without having to do back-end coding. There are two types of website builders: offline and online. Offline means you build the website on a computer through software and online means you build your website online through proprietary software provided by an online company, usually in the form of templates. Here are five of the better online website builders:
• Duda
Duda's website builder is meant for the artist/designer with built-in brand-building technology, a client management interface, and a team collaboration tool for businesses and digital agencies. You can read why PC Magazine chooses Duda as their Editor's Choice for website builders here.
• Pixpa
Pixpa is an all-in-one platform for photographers, artists, and designers to build a website, e-commerce store, client proofing, and blog easily and seamlessly. You can read more about Pixpa at SitePoint's review here.
• Simvoly
Simvoly is an all-in-one website builder geared to a more advanced website owner and one more suited for building an e-commerce website. There are both landing pages and online stores. You can read more about Simvoly at PC Magazine's review here.
• Squarespace
Squarespace is an all-in-one website builder where you can host, build, and design an elegant, mobile responsive website. They also offer the potential for full-scale commerce websites which include shopping carts. You can read more about Squarespace at PC Magazine's review here.
• Wix
Wix is a cloud-based website builder that is simple to use with its drag-and-drop website creation tools. It's one of the more popular website builders and considered easy to use. You can read more about Wix at PC Magazine's review here.